At the Chevron Salt Lake Refinery, our dedicated team of operators, engineers, scientists and other professionals works to produce the fuels and other products that power the world forward. In doing so, we hold ourselves to the highest standard possible and deliver results safely and reliably.
We don't just work here. We live here. We are committed to delivering social and economic value wherever we operate. By working together, we can create new opportunities and help our community thrive along with us.
meet our refinery manager

bryon stock, general manager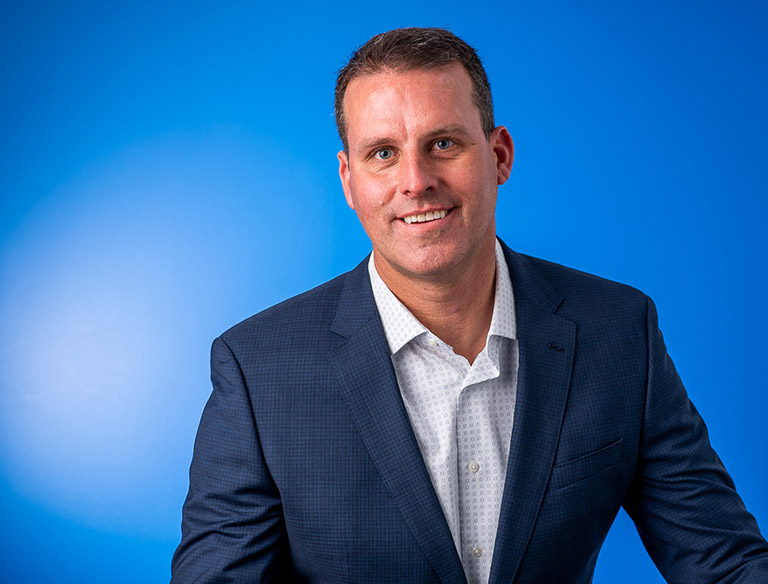 Bryon Stock is General Manager of the Chevron Salt Lake Refinery, a position he assumed in September 2020. Bryon is responsible for ensuring the safe, reliable and environmentally responsible operations of the refinery. Bryon joined Chevron in 1998 as a mechanical engineering intern at the Richmond, California Refinery. Before assuming his current role, he worked at Chevron refineries in California, Singapore, and Pascagoula, Mississippi in engineering, maintenance and reliability, and operations positions including working as Technical Manager and Operations Manager at the Salt Lake Refinery from 2010 to 2014. Bryon earned a bachelor's degree in mechanical engineering from the University of California, Berkeley. He is a native of Concord, California. During his free time, Bryon and his wife, Heidi, enjoy exploring the outdoors with their two rescue dogs, James and Scout.